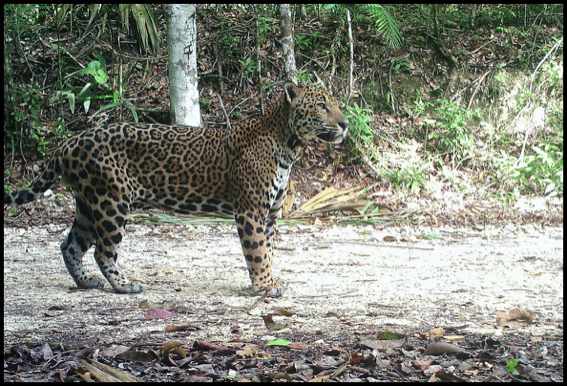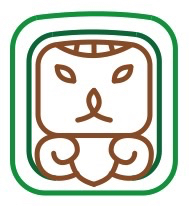 Ix
Our symbol for the Jaguar Project
This stylized Ix or I'x (pronounced eesh) is based on the Mayan symbol for the Jaguar
Ix Jaguar Project
The Belize Jaguar Project began in 2001, back when remote cameras still used film! This long-term, remote-camera project focuses on large and medium sized cats (namely Jaguars, Ocelots, and Pumas). Annual surveys reveal species' distribution (occupancy), population size, density, survival, and the influence of habitat and human disturbance (e.g. timber extraction, military use, tourism, cattle ranching, etc.) on these demographic parameters.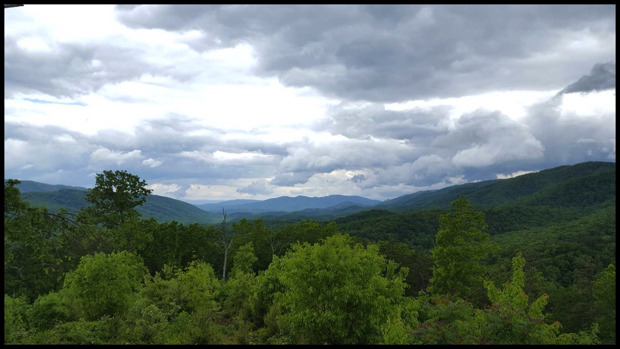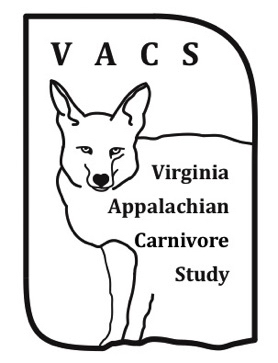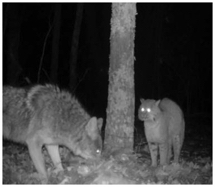 Virginia Appalachian Carnivore Project (VACS II)
Primarily funded by The Virginia Department of Game and Inland Fisheries (VDGIF), this study examines space use, resource selection, and diet of bobcats, coyotes, and black bears through the use of GPS collaring and large-scale scat sampling across the Central Appalachian Mountains. There is concern that white-tailed deer are declining in this area, and the study aims to disentangle habitat changes from predation impacts to better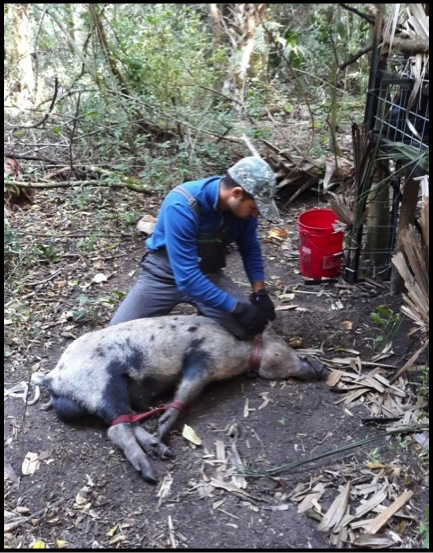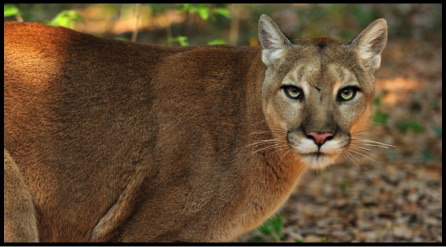 South Florida Predator-Prey Project
This project uses GPS collars to study the effects of landscape com position, configuration, and hydrology on resource selection, movement, and home range size of wild hogs .
This study also examines panther predation risk and factors affecting wild hog survival in South Florida, where hog populations appear to be declining while panthers are increasing.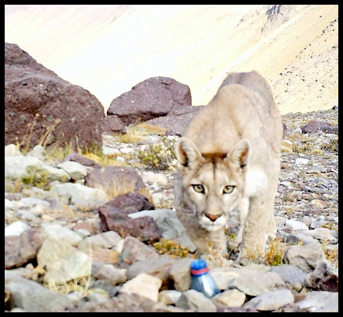 Chilean Puma Project
This study uses camera traps and scat collection to determine diet, temporal, and spatial activity patterns of pumas. We have provided the first density estimates in the Chilean Winter Rainfall and Valdivian Rainforest biodiversity hotspot in the Central Andes Mountains, where substantial wildlife-livestock conflict is ongoing.
Knowledge of puma diet (e.g. percent of cattle) will enable managers to objectively estimate the intensity of conflict and educate farmers on mitigation strategies.
Visit us here: https://en.carnivorosaustrales.org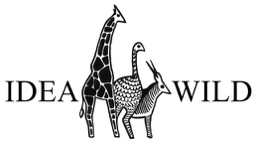 Bear Foraging and Hibernation Ecology
Using video data collected from captive black bears at the Black Bear Research Center on the VT campus, this project aims to better understand behavioral changes and timing surrounding hibernation onset and arousal. In addition, this study uses "critter cams" placed on GPS collars of wild bears in the Central Appalachians to study detailed foraging behavior and diet.



Check out this link to video footage of bears wearing "critter-cams"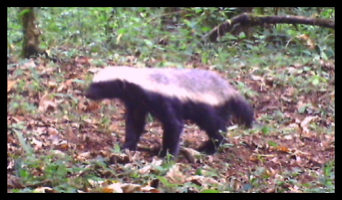 Ethiopia Project
We analyze data collected from a large-scale pilot study using remote camera traps in Bale Mountains National Park, Ethiopia. The project examines spatial and temporal co-occurrence and segregation of the terrestrial mammalian community in the Harenna Forest, to fill knowledge gaps on presence and distribution of terrestrial species, their habitat use, and their species interactions.